League History
Thank You to Reid Crosby for his hard work and keen interest in this project.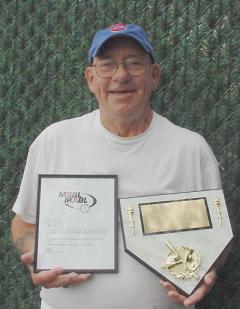 Our league was founded in 1984 by Floyd Brown and originally dubbed as the Northern Vermont Old-Timers Baseball Association. The league formalized in 1988, instituting a board, by-laws, and dues, with teams from Champlain, Jericho, Milton, Newport, Underhill, and Winooski represented.
In 1995, Underhill broke away from our league and helped establish the competing Green Mountain League, which competes under slightly different, although similar rules.
In 1998 Milton also left for the Green Mountain League and our league was down to four teams. That number doubled for the 1999 season, however, and by 2002 there were 15 teams in our league, enough as to necessitate the addition of a second tier of playoffs at the end of the regular season.
In 2003, the league changed to its current name, the Vermont Senior Baseball League.
From 2001 to 2004, there was an unofficial "state title game" contested between the playoff champion of our league and the winner of the Green Mountain League. These games were contested with a compromise in the rules used, played using their pitching rules and our baserunning rules, and with the leagues alternating turns as the home team.
During the mid-'00's our league continued to expand, peaking with 23 teams competing in 2008.
Currently there are 15 teams in our league, the fewest since 2002.
Our league's history is a long term project. The information presented here has been culled from web sites, newsletters, meeting minutes, and emails. While attempting to be as diligent as possible, it is possible that there are mistakes in the information here. There is also currently very little information regarding the early years of the league, especially from 1984 through 1996. This was before Mike Wagner began releasing newsletters or the league website. If anyone has any information on these missing years, please contact Reid Crosby or Chris Welsh. We are looking for things like final standings, season champions, league officers, and any pictures or tournament results. Or anything else you think would be relevant.
At this point the focus of this project is on presenting the facts about the teams in the league. As time goes on, it's possible that more individual, personal stories could be added as well. A good example of that is in the newsletters put out by Mike Wagner from 2001 to 2005. Game summaries and personal interviews are included in these and they do a great job of introducing everyone to the opponent in the other dugout.
This page will be updated as new information becomes available to us.
Old Newsletters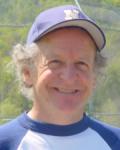 From 2001 - 2005, Mike Wagner published a league newsletter that he distributed to everyone-- players and managers alike. Here are all of those newsletters. Enjoy!
League Champions over the years.
| Yr | Champions | Runnerup | B Div Champs | Reg Season Champs | President |
| --- | --- | --- | --- | --- | --- |
| 2015 | Colchester Lakers | Williston Armadillos | Montpelier Monties | Williston Armadillos | Sal Spinosa (Mad River Valley) |
| 2014 | Burlington Cardinals | Charlotte Bison | Waterbury Warthogs | Williston Armadillos | Sal Spinosa (Mad River Valley) |
| 2013 | Williston Armadillos | Charlotte Bison | Chelsea Bat Company | Colchester Lakers (iii) | Sal Spinosa (Mad River Valley) |
| 2012 | Williston Armadillos | Charlotte Bison | Waterbury Warthogs | Mad River Valley | Dennis Johnson (Williston Armadillos) |
| 2011 | Burlington Cardinals | Charlotte Bison | Champlain Whales | Mad River Valley | Dennis Johnson (Williston Armadillos) |
| 2010 | Newport Thunderdogs | Colchester Lakers | Waterbury Warthogs | Colchester Lakers | Dennis Johnson (Williston Armadillos) |
| 2009 | Charlotte Bison | Newport Columbia | Waterbury Warthogs | Charlotte Bison | Dennis Johnson (Williston Armadillos) |
| 2008 | Charlotte Bison | Barre Brewers | Conn Valley Orioles | Charlotte Bison | Erik Nielsen (Northfield Northstars) |
| 2007 | Williston Armadillos | Barre Brewers | Champlain Whales | Lake Region Rangers (ii) | Erik Nielsen (Northfield Northstars) |
| 2006 | Charlotte | Barre Brewers | Jericho Indians | Charlotte | Mike Wagner (Newport Cubs) |
| 2005 | Lake Region Rangers | Barre Brewers | Champlain Whales | Barre Brewers | Mike Wagner (Newport Cubs) |
| 2004 | Colchester Lakers | Killington S.L. Saints | Burlington Cardinals | Barre Brewers | Mike Wagner (Newport Cubs) |
| 2003 | Burlington Cardinals | Mad River Valley | Chelsea | Morrisville Merchants | Floyd Brown (Newport Royals) |
| 2002 | Mad River Valley | Morrisville Merchants | Montpelier Monties | Killington S.L. Saints | Floyd Brown (Newport Royals) |
| 2001 | Killington S.L. Saints | Jericho Indians | NA | Killington S.L. Saints | Floyd Brown (Newport Royals) |
| 2000 | South Royalton Royals | Champlain Whales | NA | South Royalton Royals | Floyd Brown (Newport Royals) |
| 1999 | Jericho Indians | Lake Region Rangers | NA | Lake Region | Floyd Brown (Newport Royals) |
| 1998 | Newport Royals | Jericho Indians | NA | Jericho Indians | Floyd Brown (Newport Royals) |
| 1997 | Newport Royals | Champlain Whales | NA | Champlain Wales (i) | Floyd Brown (Newport Royals) |
| 1996 | ??? | ??? | ??? | ??? | Floyd Brown (Newport Royals) |
| 1995 | ??? | ??? | ??? | ??? | Floyd Brown (Newport Royals) |
| 1994 | ??? | ??? | ??? | ??? | Floyd Brown (Newport Royals) |
| 1993 | ??? | ??? | ??? | ??? | Floyd Brown (Newport Royals) |
| 1992 | ??? | ??? | ??? | ??? | Floyd Brown (Newport Royals) |
| 1991 | ??? | ??? | ??? | ??? | Floyd Brown (Newport Royals) |
| 1990 | ??? | ??? | ??? | ??? | Floyd Brown (Newport Royals) |
| 1989 | ??? | ??? | ??? | ??? | Floyd Brown (Newport Royals) |
| 1988 | no playoffs | no playoffs | no playoffs | Jericho Indians | Floyd Brown (Newport Royals) |
| 1987 | ??? | ??? | ??? | ??? | Floyd Brown (Newport Royals) |
| 1986 | ??? | ??? | ??? | ??? | Floyd Brown (Newport Royals) |
| 1985 | ??? | ??? | ??? | ??? | Floyd Brown (Newport Royals) |
| 1984 | ??? | ??? | ??? | ??? | Floyd Brown (Newport Royals) |
(i) 1997 Champlain won tiebreaker over Newport via runs scored in head to head matchups (season series tied 2-2)
(ii) 2007 Lake Region won tiebreaker over Williston via coin flip
(iii) 2013 Colchester won tiebreaker over Williston and Burlington via head to head results
Back To Top